Girls' Day 2014 at Holografika
In 2014 NaTE (Association of Hungarian Women in Science) organized in Hungary the third edition of the Girls' day. As in the previous editions (2012 and 2013), also in 2014 Holografika participated to the activities of the Hungarian Girls' day. The Girls' day originally started out in Germany with the purpose to motivate girls to get into the currently heavily male-dominated engineering professions by showing them the varied work and the impact that engineering have on everyday life.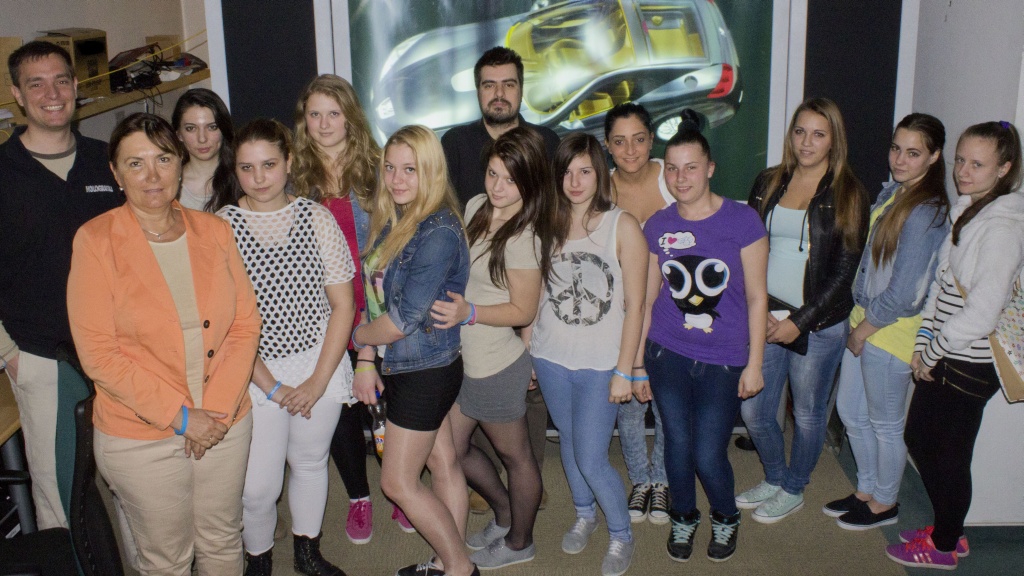 Holografika was visited by 11 girls, all aged between 15 and 17 and with a wide spectrum of interests. When asked about why they chose Holografika from the list of possible companies to visit, they said that they had heard about Holografika's display technology from friends or seen 3D movies in the cinema and wondered how the 3D display technology could be improved. Originally some girls were more interested in the fine arts but the visit to Holografika encouraged them to consider engineering, 3D visualization and media as future career choices. The girls were very enthusiastic and curious about how Holografika creates its display technology. They especially enjoyed talking to our engineers about the challenges they face in their everyday work.